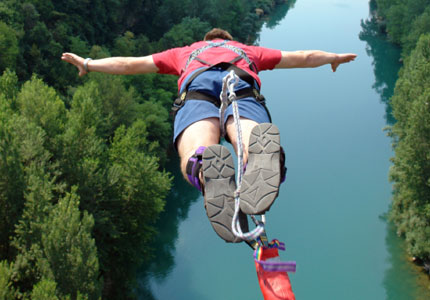 What:  We run bungee jump & rope swing adventures in Northern California.
Where: Our primary jump locations are in the Sierra Nevada Mountains between San Francisco, Lake Tahoe and Yosemite National Park.
When: We jump every Saturday afternoon (year-round).
Objects: We jump off bridges, giant trees, and overhanging cliffs in remote and beautiful mountainous areas.
Bridge: 100 ft Bungee jump for $99
Tree: 150 ft Rope swing for $149
Rock: 300+ ft Rope swing for $299+
.