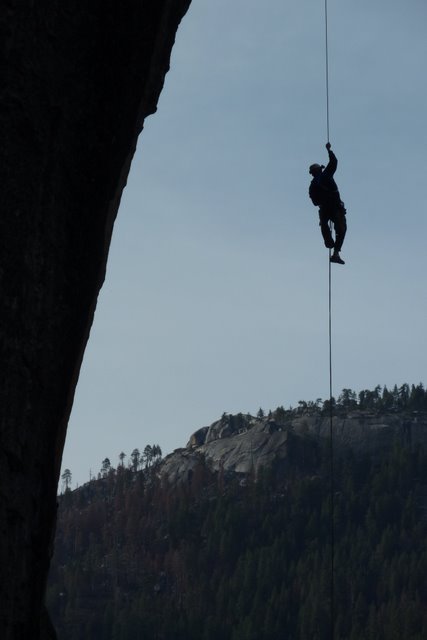 Our BIG jumps (400, 600, 1200 feet) are done off overhanging granite cliffs. You rappel (rap) down to the exit point. You jump off the ledge parallel to the wall to maintain clearance from the rock. After the rope jump, you climb (jumar/jug) up a rope using rock climbing ascenders.
Instruction (rappel & jumar) as well as pictures & video are included in the cost of these jumps.
These adventures are more like world-class challenge courses (physically & mentally). We have two locations: Yosemite and Lake Tahoe. See the Compare tab for details.